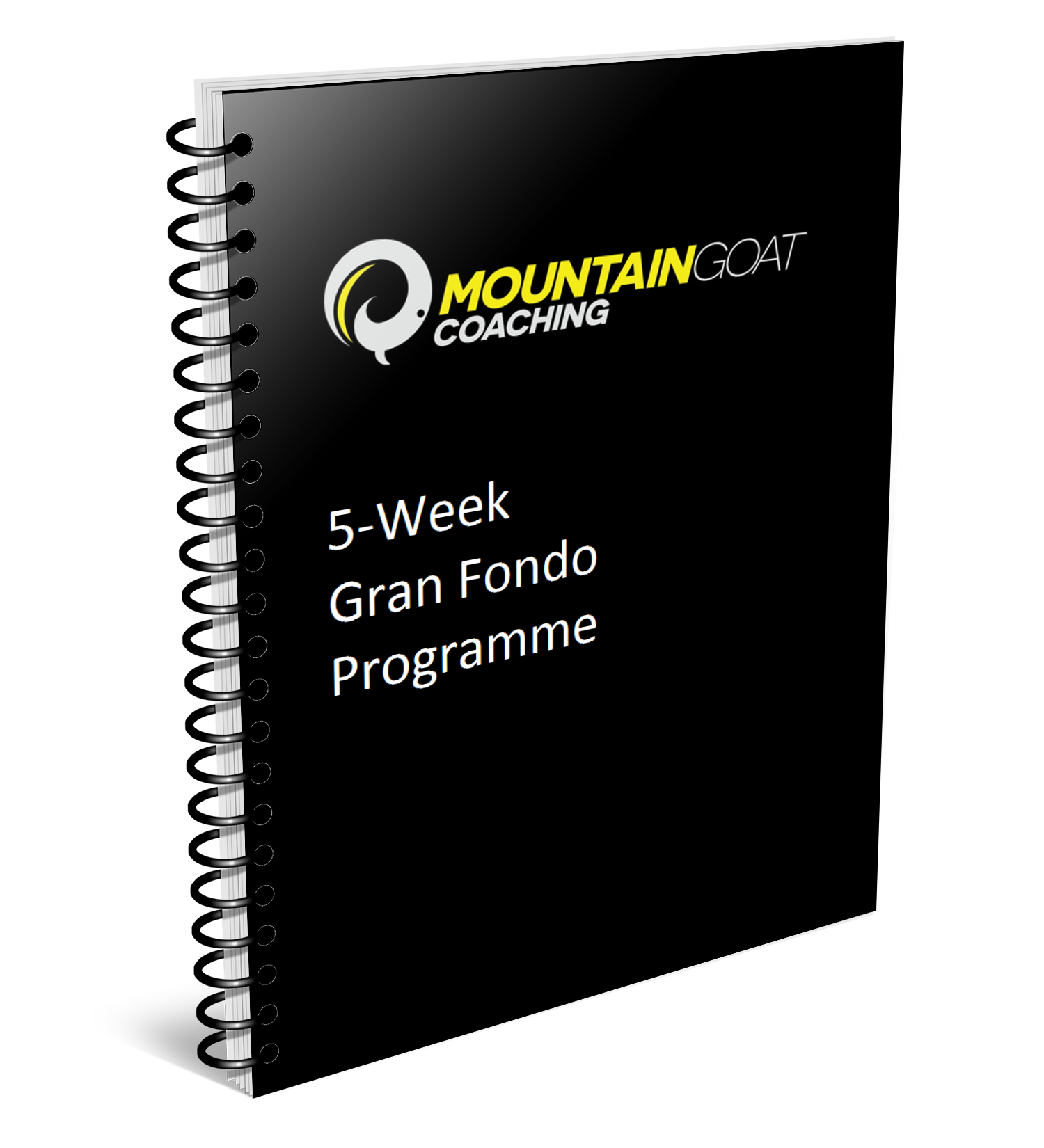 5-Week Gran Fondo Programme (PDF)
Dan Small at Mountain Goat Coaching has developed a 5-Week training programme for people specifically targeting a Gran Fondo but with limited training time available. 
On less than 9-hours training per week you will feel stronger on the hills, be cruising on the flat, and be enjoying your cycling more than you ever have. 
The programme is downloaded as a pdf. file which will be emailed to you when you have placed your order.
USING TRAINING PEAKS? The programme is also available for use with the Training Peaks software here in both Power and Heart Rate versions.
This programme is designed for people with 9 hours training time per week.
The programme includes:
Contact  details of the coach who wrote the programme, so if you have  any  questions about the programme, you can get the answers you need!
An introduction to exactly what you will be working on and why, so you can make sense of what you are doing in each workout.
Instructions  on how to complete a baseline Function Threshold Heart  Rate Test which  will be used to set specific intensities for every  workout you  complete.
Daily workout instructions written by a highly experienced cycling coach, who coaches riders of all ages and  ability, from beginners to international standard athletes.
Specific warm up instruction guide to be used for each workout.