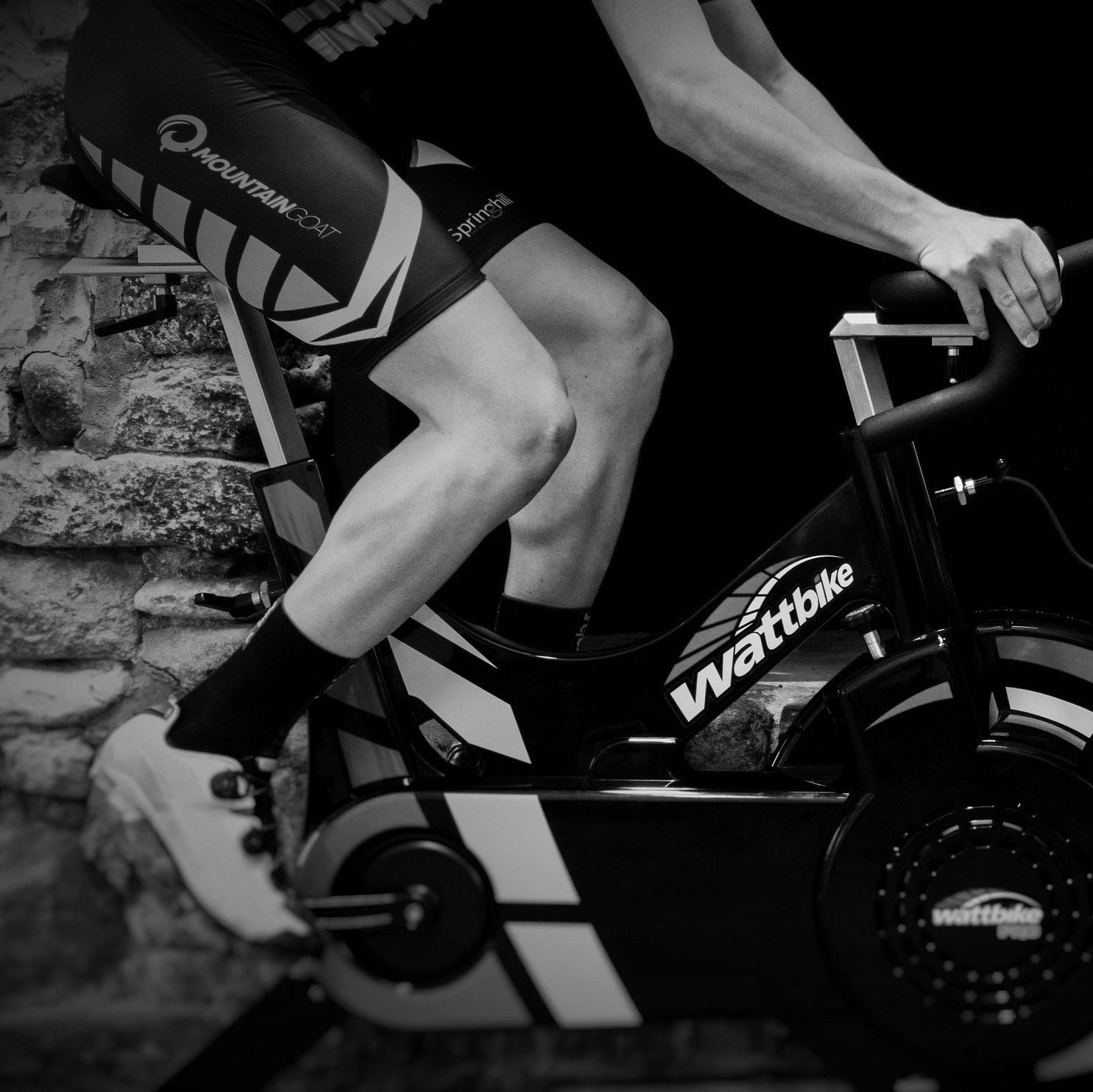 Bike Fit Service
We receive referrals from GPs and Physiotherapists for our Bike Fitting Service.
Common aches and pains associated with poor bike position set up:
Neck Pain
Lower Back Pain
Upper Back and Shoulders Pain
Wrist and Hand Numbness
Knee Pain
Foot Pain and/or Numbness
Our Bike Fit Service Will:
Help eliminate any existing aches and pains caused by poor positioning on your bike.
Dramatically reduce the likelihood of future repetitive strain injuries.
Reduce fatigue rate, particularly on longer rides.
Improve comfort and enjoyment of riding your bike.
Our Bike Fit Guarantee
Customer satisfaction is our number 1 priority. Try your new position for 2 weeks, and if you're not 100% satisfied then come back for a free follow-up appointment. We are committed to ensuring you are riding pain free and you won't have to pay a penny more to make this happen.
Book your Bike Fit in 2 Simple Steps:
Purchase your Bike Fit online
We will be in touch within 24 hours to arrange your 90min appointment.
Where will my Bike Fit appointment take place?
Mountain Goat Coaching
Weardale Physiotherapy Clinic
Front Street
Wolsingham
County Durham
DL133DF
What will I need to bring to my appointment?
Your Bike, fitted with the pedals you normally use
Cycling Shoes
Tight Fitting Cycling Kit
Angela Hackett
I went to see Dan with a couple of issues of the fit of my bike. After a few weeks of riding things were greatly improved! Thanks Dan! Will be sending my husband along with his new bike!
Sue Bruder
Thanks to Dan for a brilliant bike fit this year. Made all the difference to any aches and pains that I previously experienced when cycling. Can't believe how much better I am now - Many, many thanks Dan!
Dene Gregory
Dan did me a fitting on a new road bike last year and i have recently returned to get a new mountain bike setup correctly. In both instances he was very knowledgeable and explained everything really clearly. I would highly recommend Dan to anyone thinking about getting a bike fit or who wants to improve their cycling. My mountain bike feels like a completely different bike now its setup correctly! Many thanks Dan!
Cameron Gordon
My wife couldn't cycle more than 2 miles without terrible pain in her knees. A couple of hours later she has a bike that fits, a riding style that works and a programme that is already paying off
Donna Reynolds
My husband and I both had a bike fitting session with Dan and it was great. He was thorough, knowledgeable and explained everything really clearly. I would recommend him to anyone who wants to improve their cycling ability and enjoyment of the sport
Dr Matthew Hackett
Many Thanks for the bike fit Dan. It's had a positive impact immediately. Your observations, analysis, adjustments and advice made perfect sense
Dr Satinder Sanghera
Dan has helped me achieve a dream to re establish a love of cycling thirty years after a disabling stroke Dan is very knowledgeable and goes that extra mile in ensuring the best outcome This suggests a professional who really loves what he does Thank you Dan! My husband Mike Faulkner was also impressed with your service
olly graham
Had some lower back pain when riding my xc bike so went to see Dan for a bike fit. It's had an immediate affect with no more aches and pains. Thanks a lot fella!