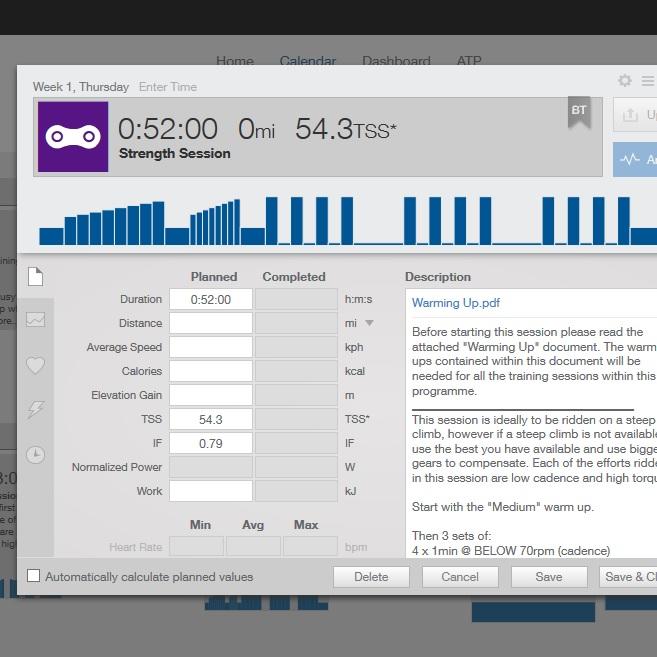 Online Personal Training Plan Package
£59 PER MONTH
THERE IS A 6 MONTH MINIMUM TERM WHICH IS PAID FOR IN MONTHLY INSTALMENTS OF £59.
Is the Online Personal Training Plan Package for You?

This package is for people who want to improve their performance but might not be sure if they want the accountability of working closely with a coach. This is also suitable for people who just want a highly personalised training programme which fits in with their specific goals and lifestyle, but who are happy to just get on with it, without regular communication with a coach. 
This is a personal training plan package, not a personal coaching package.  If you are looking for coaching support then see the coaching packages here.
THE Online personal Training plan PACKAGE INCLUDES:
Initial online consultation with follow up emails as required.
Personal training programme.
Guidance on how to complete self guided baseline test session.
Individually prescribed power targets for each session based on your FTP (Functional Threshold Power). If you don't have a power meter, Heart Rate and Perceived Effort targets will be provided.
Warm up routines.
Questions and concerns answered by email.
Monthly feedback email.
Training Peaks Account set up which will be used to deliver your personal training plan.
Your programme will be built around your specific event goals and your current strengths and weaknesses.
No set up fee.
6-month minimum contract period.
The Online Personal Training Plan Package is available for any of the following disciplines or combination of disciplines:
Road
Time Trial
Cyclo-Cross
Triathlon 
Click Here to View a Comparison of Personal Coaching and An Online Personal Training Plan