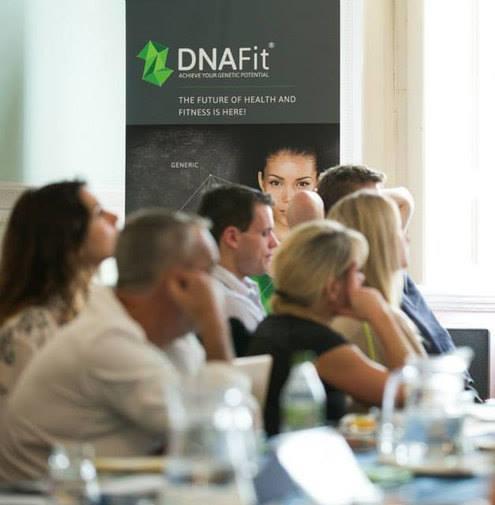 Understanding Your DNA: Diet and Fitness Workshop
This workshop runs over 2 evenings. Both sessions will be interactive and provide lots of opportunity for discussion and to ask questions.
Session 1 Content:
Understanding the basics of our DNA
How our DNA can influence our individual responses to different food groups and the physical training we do.
DNAfit Fitness Diet Pro Test, you will take a simple cheek swab DNA test which will be sent off to the lab for analysis.
Session 2 Content:
During this second session you will receive your DNA test results.
We will look at what your results mean for you and your goals, and how you can make adjustments to your diet and training methods to help you get the best results possible.
Opportunity to discuss and compare results with others in the group if you wish to (completely optional)
Dates: Wed 20th June and Wed 11th July 2018
Times: 19:00 start both evenings, Finishing 20:30-21:00 depending on the group.
Location: Weardale Physiotherapy, Front Street, Wolsingham, County Durham, DL133ES
Number of Places: 10
Who is it for?
ANYONE over the age of 18 who wants lose weight and/or improve their fitness! You don't need to be a cyclist, a pre-workshop survey will be sent out and the workshops will be tailored to the people in the room, whatever your fitness or weight loss goals.
How Much Does it Cost? £225
What's included?
DNAfit Fitness Diet Pro Test (worth £250)
2 Interactive Evening Workshops to help you fully understand how your DNA influences your response to different food groups and training methods, and what changes you can implement to make your personal diet and training more effective.
Your Personal DNAFit report which will include: Power and Endurance Responses, VO2 Max Trainability, Injury Predisposition, Recovery Speed Profile, Optimal Diet Type, Carbohydrate Response, Fat Response, Detoxification Ability, Cruciferous Vegetable Need, Anti-Oxidant, Omega-3, Vitamin B & Vitamin D Need, Salt Sensitivity, Caffeine & Alcohol Metabolism, Lactose Intolerance, Coeliac Predisposition.
How to Book: Simply add the workshop to your cart and purchase online to book your place.
Any Questions: If you have any questions before booking your place on the workshops then email dansmall@mountaingoat.bike